The meeting will take place on the University of Washington's Seattle campus. Located just north of downtown Seattle. Here are some quick resources for getting around:
The below map shows the buildings circled in red where campus meetings will occur: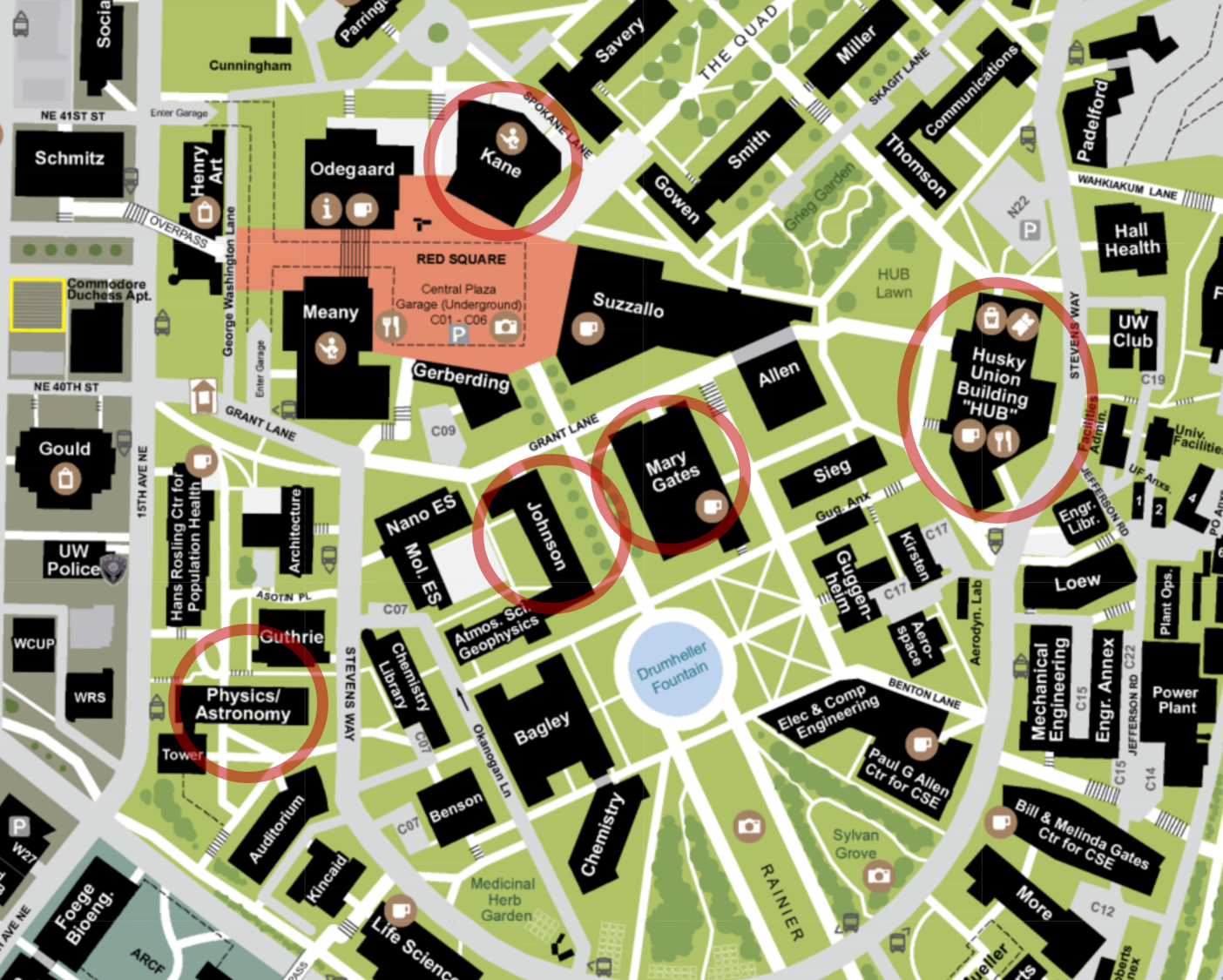 The Meeting Buildings
We will fill this in as the meeting rooms get locked down.